Review by
Sir secky74
of
FilAirsoft.Com
Good day fellow airsofters, I have with me a newly released JG g3sg1, I'm a long time fan of this rifle, and a fan of JG also, when I heard that JG was going to release this baby, I immediately grabbed the opportunity to get me one.
Bought this baby from a fellow forumer/gunrunner, cheap to boot, plus a free 500 round hi-cap mag, anyway, the rifle come with a stock JG Shuangbao 1500mah NiCad battery, wall charger, winding key for the mag, 500 round metal hi-cap mag, bi-pod, cleaning rod and the unit of course.
So here goes my personal review of the unit, it's my first time to make a review, so bear with me... ;D
The rifle...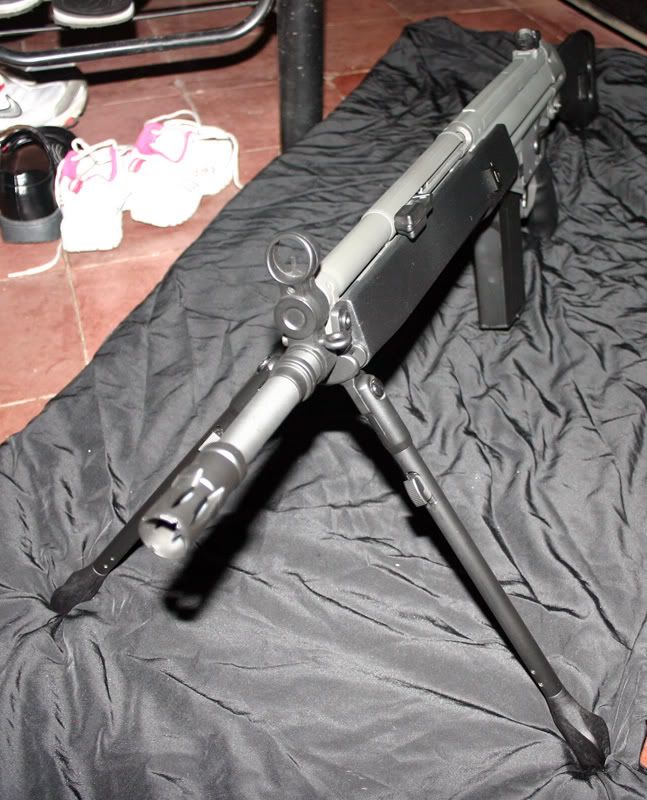 Comes with the sweet looking bipod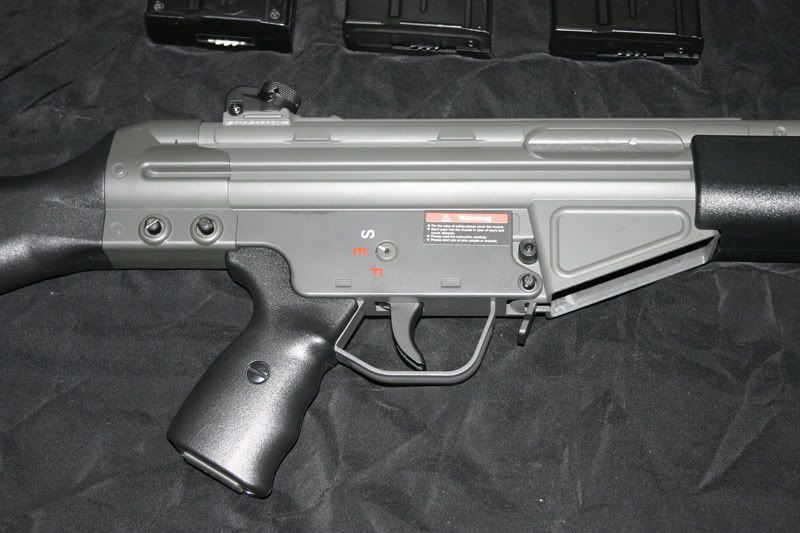 Left side of the receiver
Right side of the receiver

Left side of the front assembly
Right side of the front assembly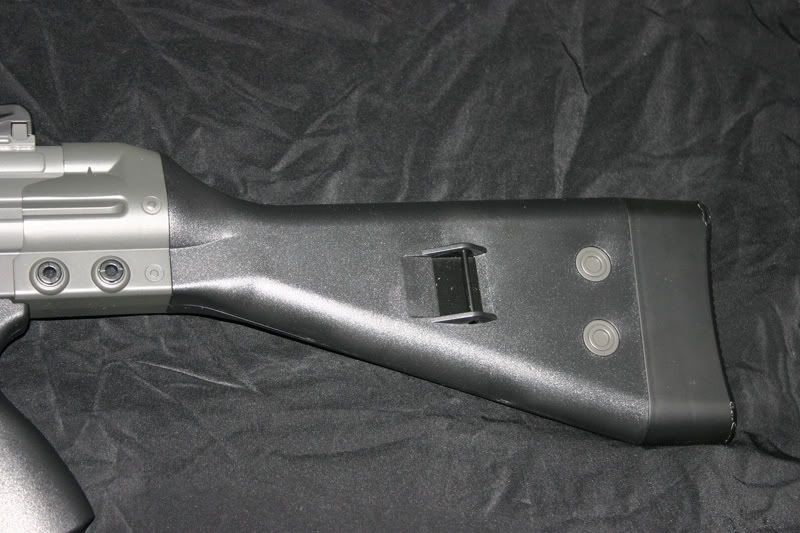 Full stock

Flash Hider

Front Sight